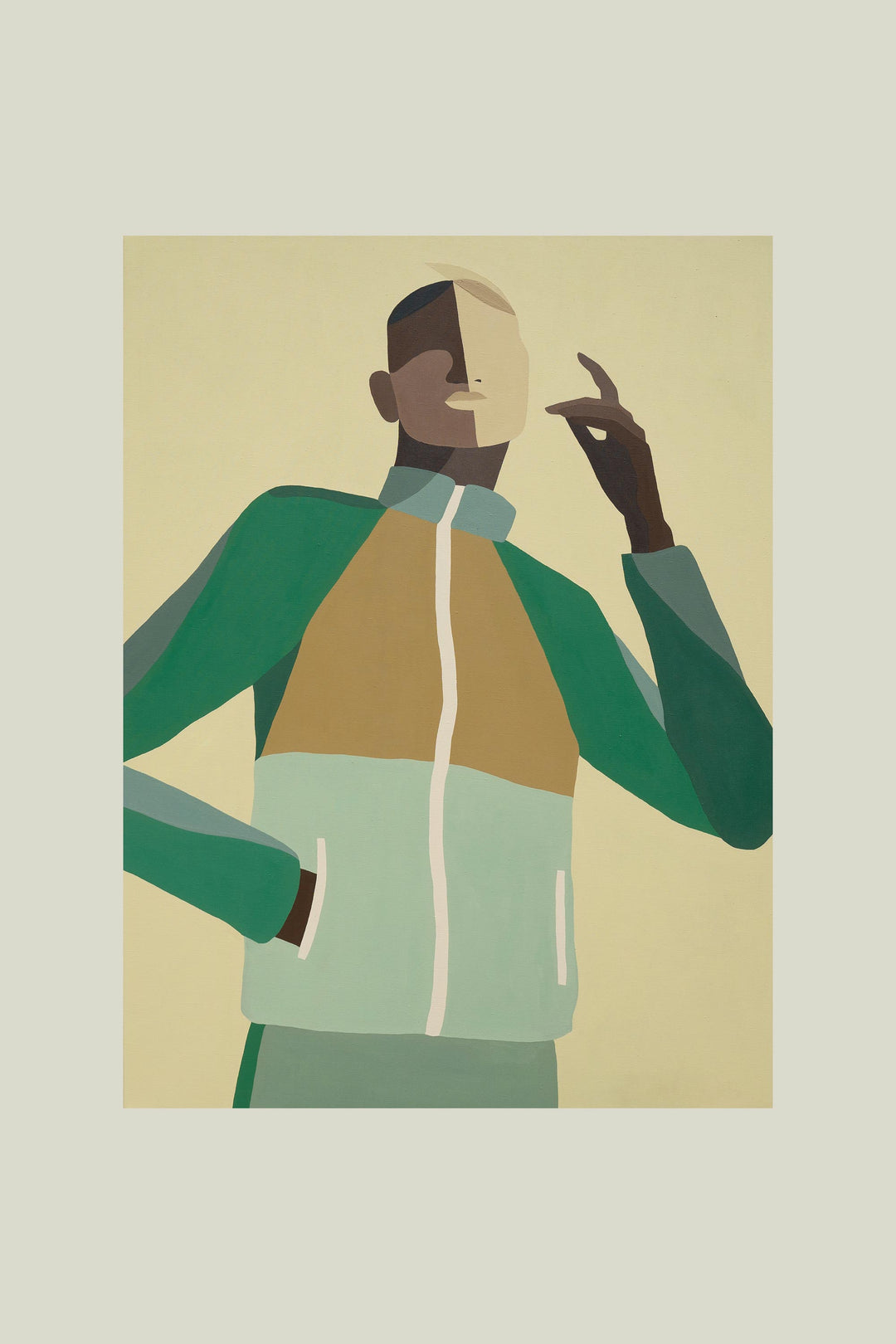 Naomi C. Gallay - Playground
Regular price
€ 2,800.00
Regular price
Sale price
---
Acrylique sur toile en lin
97 x 130 cm
2022
Naomi C. Gallay is a Swiss artist and designer born in 1993. Coming from a family of five generations in the graphic designs, she graduated in 2016 with a Bachelor of Arts in Visual Communication - Graphic Design at ECAL. After developing her artistic practice with a design studio in California, she works as a freelance graphic designer and art director, undertaking exhibitions, collaborations and private commissions. Thanks to the interest shown in her work by Louis Vuitton and Alexander Wang, she discovered print design, which she has been experimenting with regularly since then, through certain projects. Since 2021, she has been working between Switzerland and the South West of France on her artistic projects, also with her husband Tim Cachot, via their own office (Clay studio).
We met Naomi C. Gallay 7 years ago, who offered us postcards to make words travel from Hossegor. Naomi and her husband Tim Cachot, shaper and entrepreneur, are friends of us with whom we really enjoy talking.
"TRUE COLORS" is an exhibition in which colours are the master. It is not human who expresses itself through colours, but colours that express themselves through human. Through a series of portraits and body parts, Naomi explores shadows, oppositions and complementarities of colours, and we are left to contemplate with instinct and emotion.
Streetwear and design are as much sources of inspiration as they are of collaborations that express the contemporaneity, despite the timelessness of his filmic universe. Naomi's work is mainly based on colour and the interplay between different shades. She expresses these colorimetric assemblies especially with portraits. Portraits that she builds as graphic compositions where shapes and flat tones of colour balance each other.
Colour, which she considers to be her main source of inspiration, has an essential role in the creative process. Each colour is created from the previous colour in order to bring depth to the mixtures and unity between specific hues, which seem opposed at first. The different lights and interplay of shadows in her paintings bring several shades of skin colour on one body.
Her colours game leads our reading through a more collective and inclusive representation, in a language that is as much emotional as instinctive.
Thank you for your interest to artists we choose to exhibit!
Please contact us for delivery of artwork.
Shipping charges will be billed on a second invoice. Please note that a piece of art will not be shipped until this invoice is honored and the exhibition in our store is complete.
In-store pick-up is available.
Payments by credit card, Paypal, and bank transfer are accepted.
No discount codes are allowed on artwork. Returns are not available.