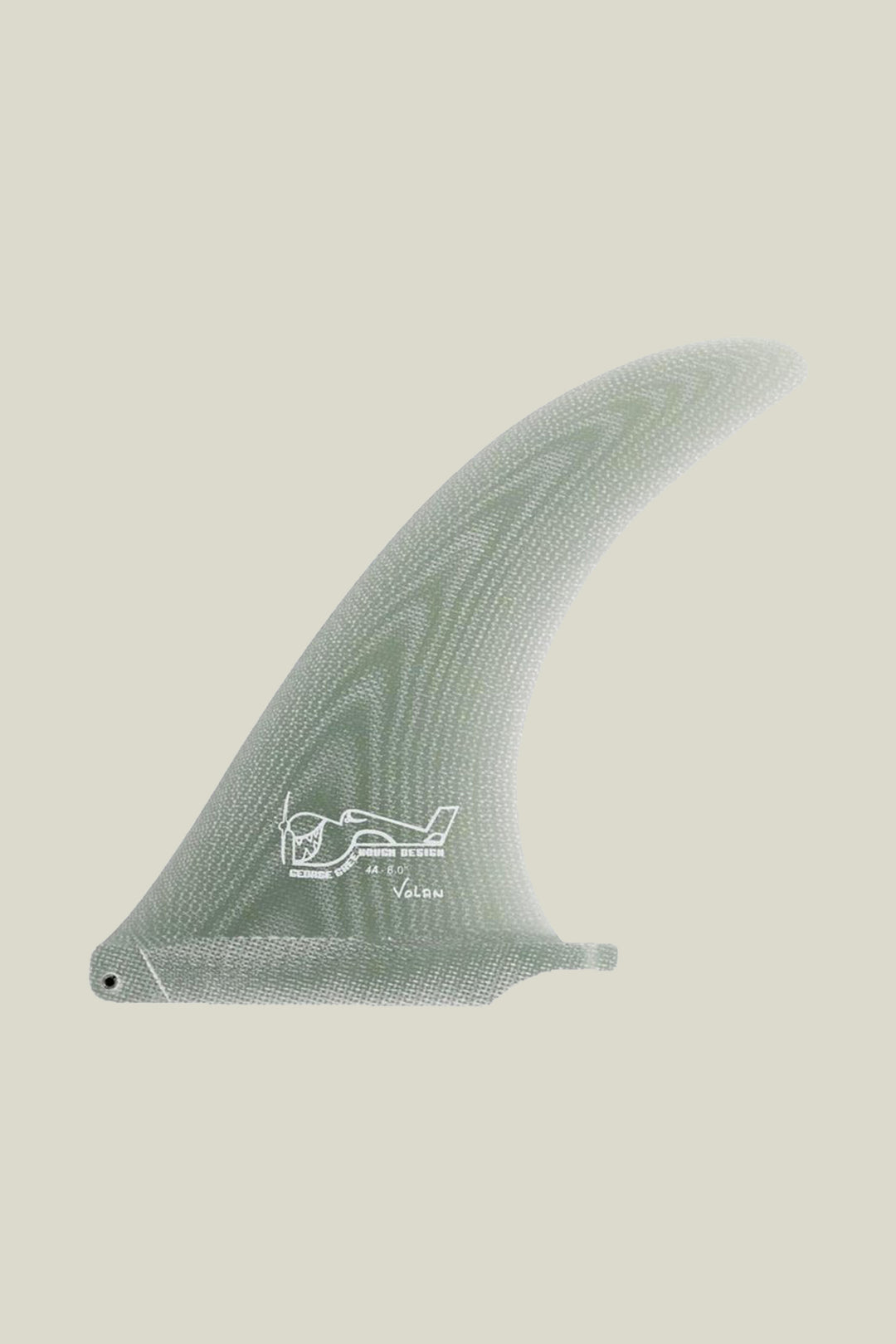 George Greenough - 4A Volan 9.75"
Regular price
€ 147.00
Regular price
Sale price
or 4x € 36.75 interest-free with Paypal
---
Description :
There is a reason this is the most iconic, functional and versatile single fin available...it works on just about anything!
A truly well-balanced fin...the full base coupled with the tapering, moderately flexible tip provides a solid amount of drive off the bottom, and an acute responsiveness through arcing turns. Designed for both speed generation and spending time surfing in the pocket, the 4-A is a fin that will hold when you need it to and release when the time is right.
Volan fins are fine tuned with a precision foil as well as proper flex. They are handcrafted in Santa Barbara, CA and go through the strictest quality control. Fins made with Volan fiberglass and properly aligned for optimal weave orientation have very high performance flex characteristics — with the flex coming more from the body of the fin rather than just at the tip.
Details :
- The 9.75" is well suited for any kind of classic log over 9ft like our Starship, Noserider or Hubble
- US Box
- Comes with a screw
- Manufactured by True Ames
Material :
- 100% Volan

Free shipping for orders over 100€.
Free returns.